POWERED BY BROAD RIVER SYSTEMS
Momentum Software
Powerful Solutions
Automate your file transmissions and enhance your processing power with our flagship products: the Auto File Director (AFD) and High Availability Load Balancing AFD (HALB)
Scalable Products
Our products are built using advanced technology which can satisfy the needs of large and mid-size customers alike.
Unparalleled Support
We work with our clients every step of the way, from installation to maintenance, to ensure each of their unique needs are met
We're Pioneers in the Industry
Momentum software is a product that pioneered the Managed File Transfer space. Over 25 years ago, we created the first Managed File Transfer software package to operate in the Windows environment—in fact, our product predates Windows itself. At the time, nobody in the industry was doing what we do.

Today, we continue to improve and innovate upon our products, and have transferred hundreds of millions of files, securely. We know the industry, because we were there first.
Our Mission
What we do
Broad River Systems offers business productivity solutions with a singular focus--transferring your data efficiently and securely.

Momentum Software is being used by many of the largest organizations in finance, insurance and healthcare for more than 20 years.
Learn more about Managed File Transfer
Our Clients
We serve a range of clients, including some of the largest companies in the Financial Services, Healthcare, and Insurance industries. We also serve FinTech firms who offer our products as paid services to their customers.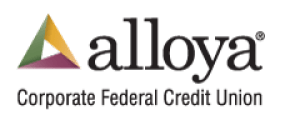 AFD Administrator has run flawless over the years and is very reliable. Broad River Systems support has been excellent. They have successfully assisted us in our initial installation and assisted when requested upgrading our versions of AFD Administrator throughout the years
Gurney Hatter
Manager of Solutions Support, Alloya Corporate FCU

We currently use Broad River Systems' Secure Web Mailbox product along with their Automatic File Director (AFD). These products meet both our internal and external file delivery needs and are very reliable. Broad River Systems makes continual improvements to their products and thoroughly tests their product integration with Microsoft. Their regular testing updates and recommendations are very valuable and enable us to use their products effectively.
John Boris
Sr. Production Control Analyst, Automated Financial Systems, Inc.

We have been using the BRS MFT product for 16 years to securely exchange data with our customers. We started with a dozen file transfers a day and have scaled up to over 20k daily. The system was easy to scale and handles the workload well. As for customer support they have always been there for HMS.
Carlton Morgan
EDI/B2B Senior Manager, Health Management Systems