We Build Powerful Software to Transform your Business
Our employees have over 25 years of industry experience in the Managed File Transfer industry, and our software implementations have transferred over 500 million files, securely.
25+ years
Industry Experience
500m +
Files Transferred Securely
17.5 years
Average Customer Retention
Our Software
We believe in the power of our software to transform your business. Whether you are transferring hundreds, or tens of thousands of files each day. We provide tailored MFT solutions to help companies improve inefficient and costly business processes.
Our Mission
Our goal is to leverage our extensive experience in the Managed File Transfer space to help businesses, regardless of size, design and implement automated, secure file transfer solutions that work for them.
Our Promise
We provide high-touch support to each of our customers, with individual attention provided throughout each phase of implementation of our products. Our attentive support is there to guarantee that our MFT solutions meet each customer's unique needs.
Company culture
Broad River Systems is a team of pioneers, innovators, and self-starters. We pride ourselves on our strong work ethic and our commitment to putting people first-- whether that means our customers or our employees.
We are passionately committed to leading our industry and providing top-tier support to our customers. Our team is always striving to exceed our own expectations by fostering a supportive, creative, and collaborative environment.
Our history
Since 2005 Broad River Systems has been providing workflow and document-centric business productivity software and services to private and public companies throughout the United States. In an effort to expand its solutions offerings into the Managed File Transfer space, Broad River Systems secured exclusive rights to sell and support the Momentum File Transfer suite of software.
Since acquiring those rights in 2017, BRS has expanded development efforts to bolster an already feature-rich set of software products using the latest technology, coupled with employees who represent unparalleled experience of more than 25 years' experience in the Managed File Transfer industry. Due in large part to these improvements, Broad River Systems is recognized as a leading player in the Managed File Transfer industry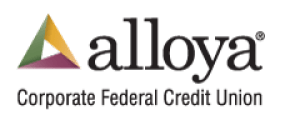 AFD Administrator has run flawless over the years and is very reliable. Broad River Systems support has been excellent. They have successfully assisted us in our initial installation and assisted when requested upgrading our versions of AFD Administrator throughout the years
Gurney Hatter
Manager of Solutions Support, Alloya Corporate FCU

We currently use Broad River Systems' Secure Web Mailbox product along with their Automatic File Director (AFD). These products meet both our internal and external file delivery needs and are very reliable. Broad River Systems makes continual improvements to their products and thoroughly tests their product integration with Microsoft. Their regular testing updates and recommendations are very valuable and enable us to use their products effectively.
John Boris
Sr. Production Control Analyst, Automated Financial Systems, Inc.

We have been using the BRS MFT product for 16 years to securely exchange data with our customers. We started with a dozen file transfers a day and have scaled up to over 20k daily. The system was easy to scale and handles the workload well. As for customer support they have always been there for HMS.
Carlton Morgan
EDI/B2B Senior Manager, Health Management Systems