What is Managed File Transfer?
Managed File Transfer (MFT) refers to products that are designed to manage, secure, centralize, and automate the transfer of files inside and outside of your organization-- allowing you to transfer files across systems securely and efficiently. An MFT solution is built on either a core SFTP server (which uses SSH) or FTPS server (which uses SSL). Others use SMTP, and feature e-mail attachment "offloading," or web-based file transfer mechanisms. MFT solutions can be delivered as software, appliances, or a service over the Internet.
Why Managed File Transfer?
While providing secure, compliant data movement, MFT software also reduces operational demands on people, since it automates the receiving, processing and transmitting of files as well as providing automated alerts and searchable process history.
Transfer files quickly & securely
Not only does MFT provide solutions that transmit data of any size or type in a fast, efficient manner, it also offers comprehensive encryption for your files. MFT solutions transfer files using encrypted protocols and stores them using data encryption methods to ensure your files stays secure.
Avoid risk
Any given file transfer may involve pertinent legal, financial, or personal information—the protection of which is crucial to your business and employees. MFT offers an automated, secure exchange of data that can be monitored on a central platform, enhancing efficiency.
Keep track of your data
MFT allows for administrative controls to be centralized, meaning you can monitor activity on one platform, allowing file transfer activities to be visible and traceable at all times. With one or two clicks, you may view which files are still being processed, which file processing ended in error, the status of all files belonging to one customer, the screen logging performed by any automated application, or the service log entries pertaining to any file, and more.
Meet compliance standards
With the rapid expansion of data protection laws, many industries require solutions that can simplify and automate the processes required to ensure compliance. Through measures such as enhanced security and auditability, MFT allows for the enforcement of data protection, privacy, and security guidelines, and ensures compliance with all relevant industry regulations.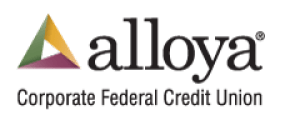 AFD Administrator has run flawless over the years and is very reliable. Broad River Systems support has been excellent. They have successfully assisted us in our initial installation and assisted when requested upgrading our versions of AFD Administrator throughout the years
Gurney Hatter
Manager of Solutions Support, Alloya Corporate FCU

We currently use Broad River Systems' Secure Web Mailbox product along with their Automatic File Director (AFD). These products meet both our internal and external file delivery needs and are very reliable. Broad River Systems makes continual improvements to their products and thoroughly tests their product integration with Microsoft. Their regular testing updates and recommendations are very valuable and enable us to use their products effectively.
John Boris
Sr. Production Control Analyst, Automated Financial Systems, Inc.

We have been using the BRS MFT product for 16 years to securely exchange data with our customers. We started with a dozen file transfers a day and have scaled up to over 20k daily. The system was easy to scale and handles the workload well. As for customer support they have always been there for HMS.
Carlton Morgan
EDI/B2B Senior Manager, Health Management Systems